Ahmed Ben Tahar Galai : Taking a stand for refugees and human rights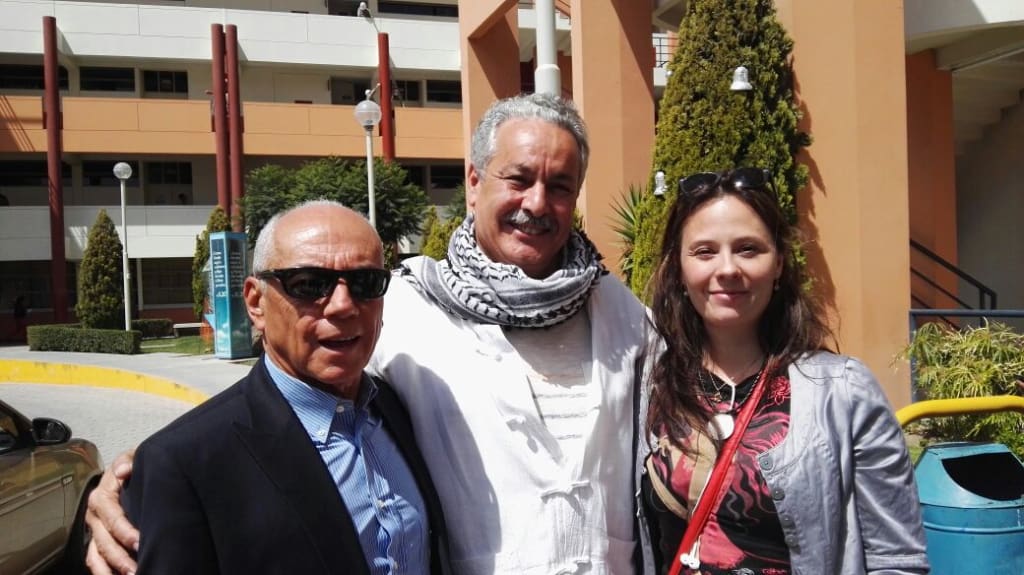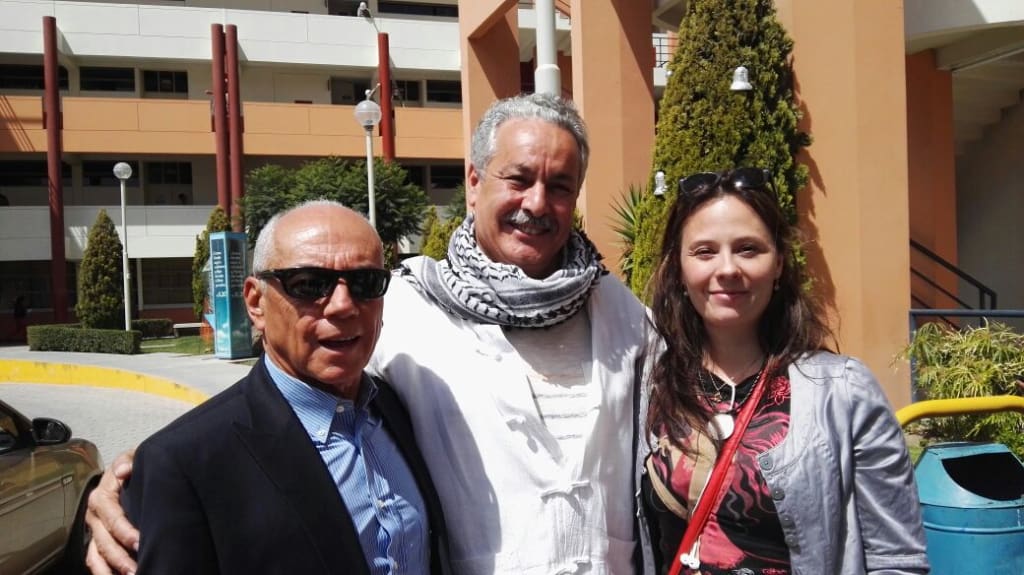 "Hay Festival: Imagine the world." Hard to do so when Aylan Kurdi's body stands on the 1st slide of Ahmed Ben Tahar Galai's presentation. We all know that horrible picture that went viral showing the body of this poor little Kurdish boy lying on the Turkish beach.
Ahmed Ben Tahar, vice-president of the League of Human Rights in Tunisia that received the Nobel Peace Prize in 2015 has made his point: What is happening in Europe is NOT acceptable. People are fleeing from their countries and many of them are risking their lives such as Aylan Kurdi who didn't make it alive. He was just 3 years old. Europe cried the death of that boy. How about the lives of others? There are hundreds of thousands of migrants attempting to cross the Mediterranean Sea. Ten thousand of them dead. Imagine a whole city disappearing. That's what it is. So, yes Europe cried, the whole world cried looking at these pictures and then what?
As Ahmed Ben Tahar Galai said migration is a natural historical process. People leave their country to find love, to flee wars, to get a better life. Migration fluctuations have always existed and they have brought their fair deal of financial benefits to the hosting countries relieving pressure on labour markets. Migration has also been at the origins of positive fusions between cultures. The mixing of cultures has brought new knowledge and has allowed people to learn from one another.
However, this is not how we see immigration now in most countries. Immigration has to be stopped at all cost. Trump who has been recently elected President of the US has claimed to be willing to build a wall to detain migration from Mexico and to a wider extent to South America. In Europe a "shameful agreement", as mentioned Ahmed Ben Tahar Galai, has been voted between rich European countries and Turkey so that Turkey detains the migrants on its soil.
The fact is migration cannot be stopped. Migrants would still try to cross borders, they would rather try to cross and die rather than stay in their own countries. Europe that is said to be the the cradle of Human Rights has failed its engagement. It has failed its people. It has failed its promises. Europe is crying "crocodile tears."
Despite Ahmed Ben Tahar Galai's presentation pessimistic overview of the way refugees and migrants are treated worldwide, his optimism in brighter days is contagious.
You cannot fight for Human Rights and be pessimistic, can you? So instead of portraying solely a bad vision of the migration crisis he offers solutions that should be brought to light :
Working on the causes of migration i.e. helping the internal economy of countries in wars or developing countries.
Sharing the wealth of the world and fighting poverty.
Developing fair trade
Reducing the debt of poor countries
Helping people develop sustainable ways of living
Changing priorities and incrementing the budget for health and education
Helping people live in dignity
Taking responsibility for our actions
There is a long way before reaching this goal but how about we start we the last one first? Taking responsibility for our actions and trying to be more human and ethical?