create cooperation in class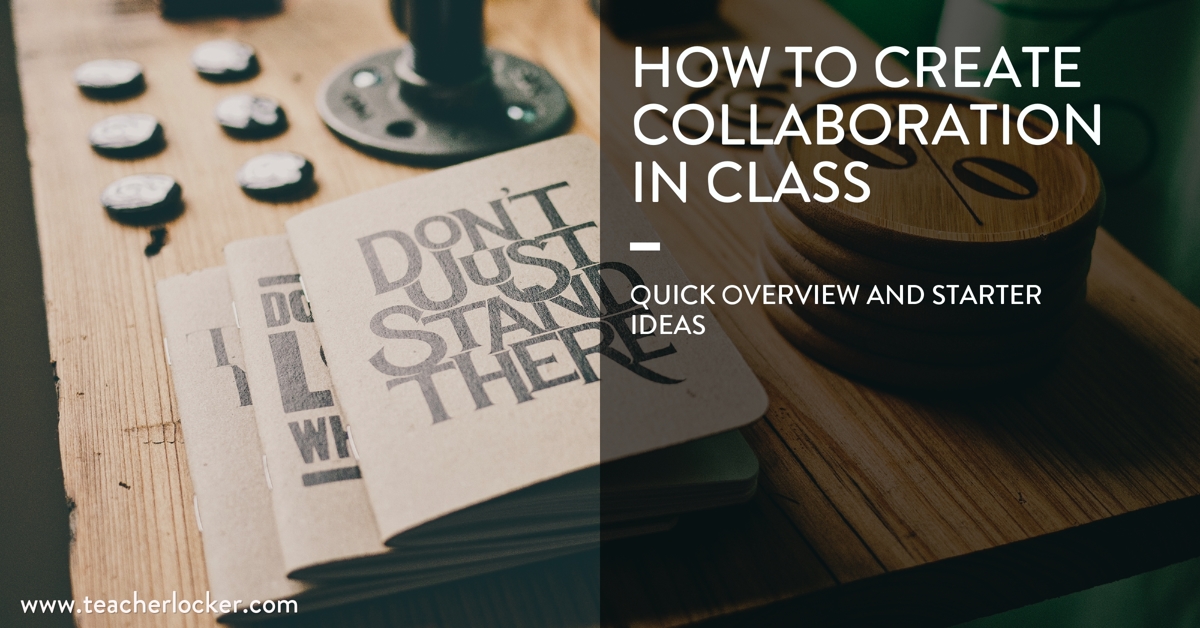 Create Cooperation in class
Our Millennial students like learning through experimentations, games and projects. They are kind of allergic to any kind of lectures which has contributed to "new" teaching approaches such as cooperative learning. Cooperative learning is not a new concept though as it was popularized earlier by John Dewey in the 1920s. However the idea of group work reemerged only in the late 1970s in order to prepare students to the world of work. Nowadays the use of this technique seems to spread out again to adapt to our learners' abilities. This technique however can be a little tricky and demands time and organization.
What is Cooperation in Class?
Cooperative Learning as opposed to competition in class, is a teaching method emphasizing the success of the group rather than the success of the individual. Students are arranged in small groups in such a way that each group mixes most able students with less able ones. The priority in such a type of method is the achievement of a task within a group of individuals.
What are the benefits of collaborative learning?
Cooperative learning is often seen by teachers as a waste of time. We often tend to believe that if we incorporate cooperative learning in our classes we won't have time to cover the curriculum completely. Indeed creating a culture of cooperative learning is difficult. We need to think about grouping students the right way, about planning a challenging though doable task where everybody will have a part to play and we also need to think about behavior management.
By using this we try to have all students sharing their thoughts positively to solve a problem. Each and everyone of them is aimed at giving his best for the success of the group. Through cooperation students will develop interpersonal skills on top of the knowledge they will acquire. For instance they will learn how to organize themselves, how to use everyone skills and how to negotiate. These skills will be invaluable not only for classroom context but also in their everyday lives. Another advantage of Cooperative learning is that activities are more students-centered which means in other words that the teacher is only a guide in the discovery of knowledge.
How can we implement cooperative learning?
Cooperative learning is a slow process. It will not happen all by magic. You must set rules and habits and be consistent with these. Try as well to do it step by step. Don't rush. Maybe your first step will be to have a group discussion as a starter followed by a whole class feedback, then you may want to have students to work on a project together. Your next action will be to rearrange your seating plan to make sure you have more group interaction in your lessons. Then progressively you could plan some monthly project where your students would have to think about a particular topic. Remember as well that it will probably be chaotic at the beginning but stick on your plans and after a couple of months your students will create cooperation in class.